A walk in the forest
Photos by Hans Tore Tangerud

Found this pile of rust!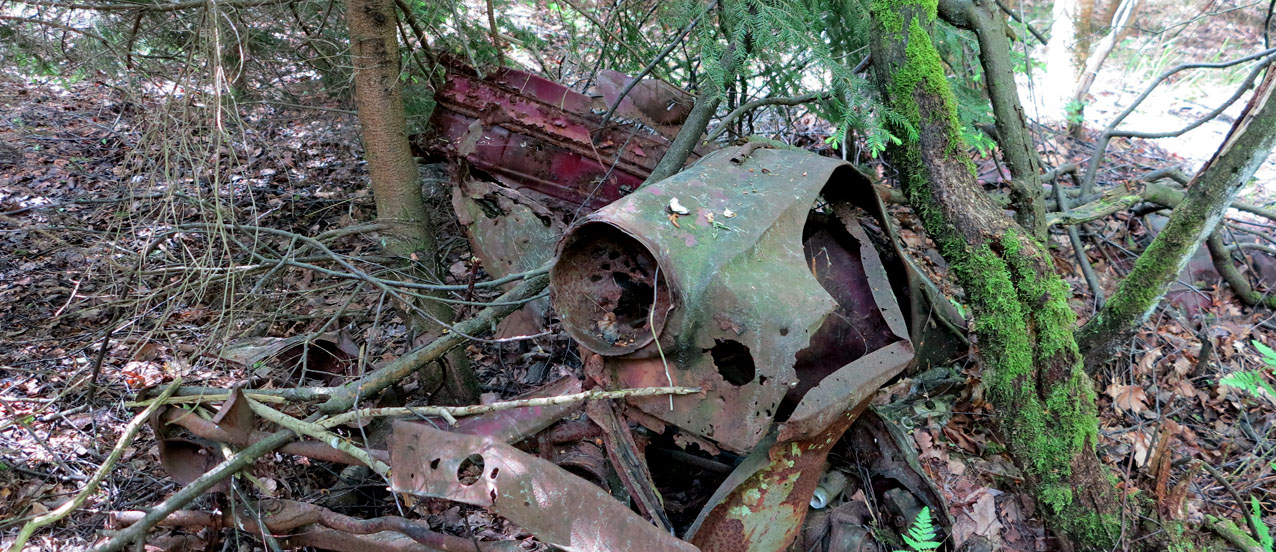 My guess is that this is a late fifties Skoda.
Making it into an "exploded view" while trying to find some identification.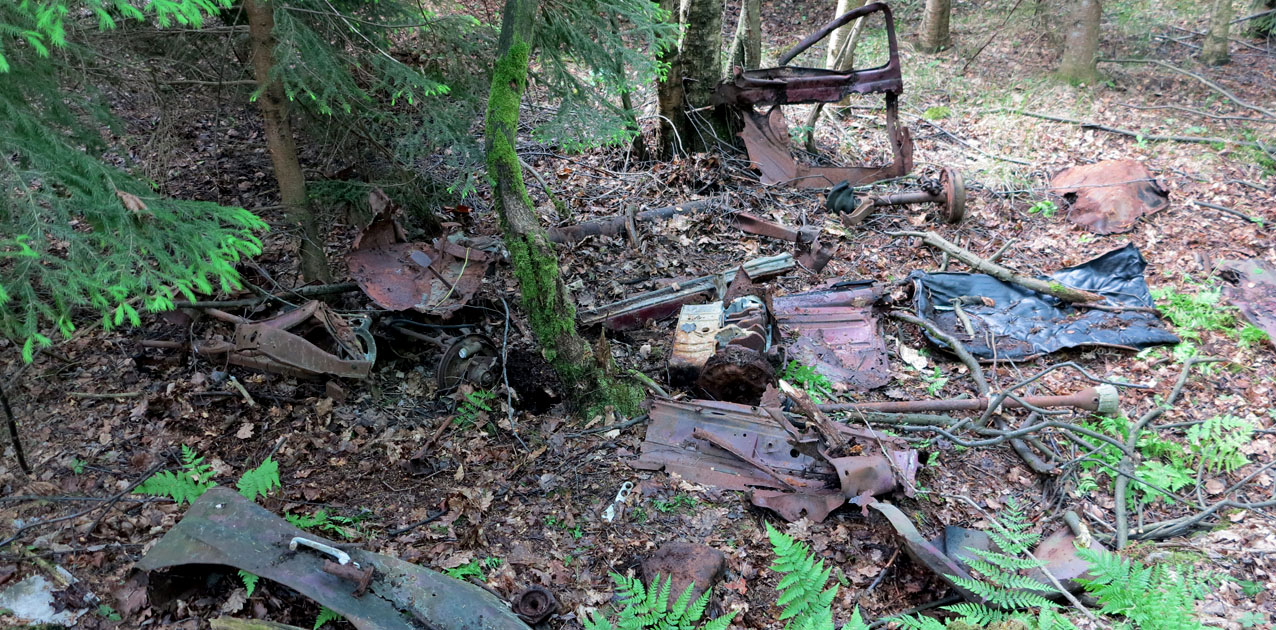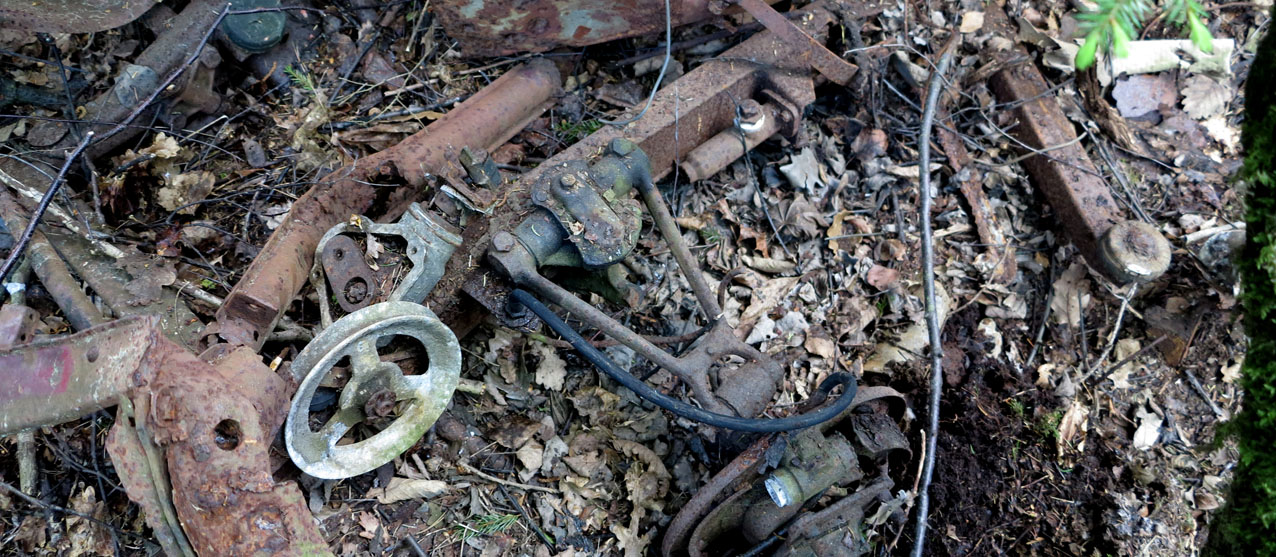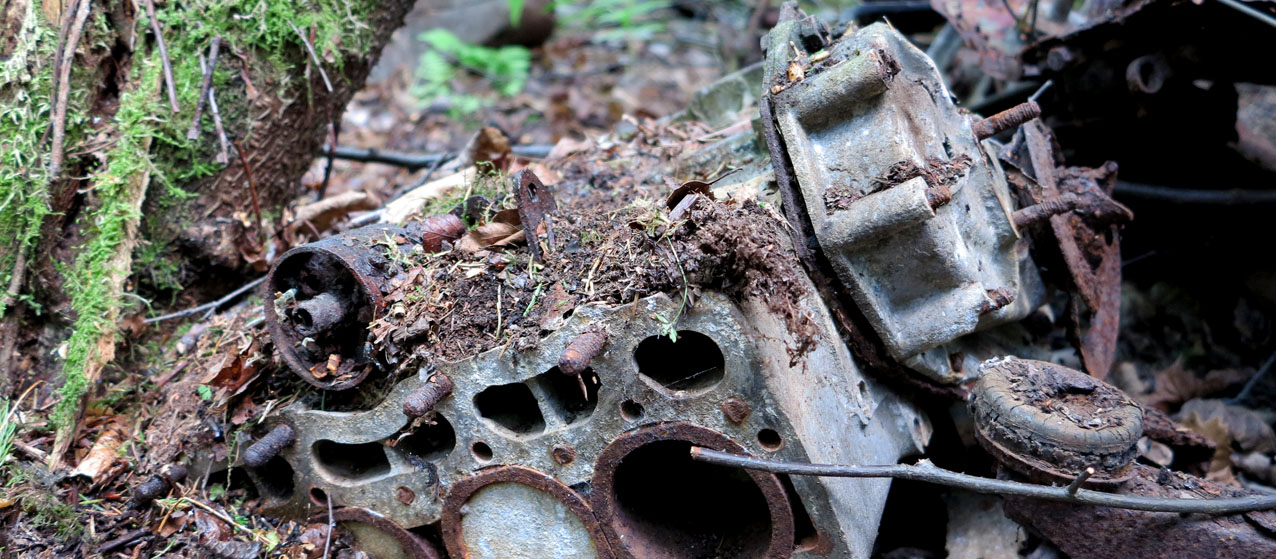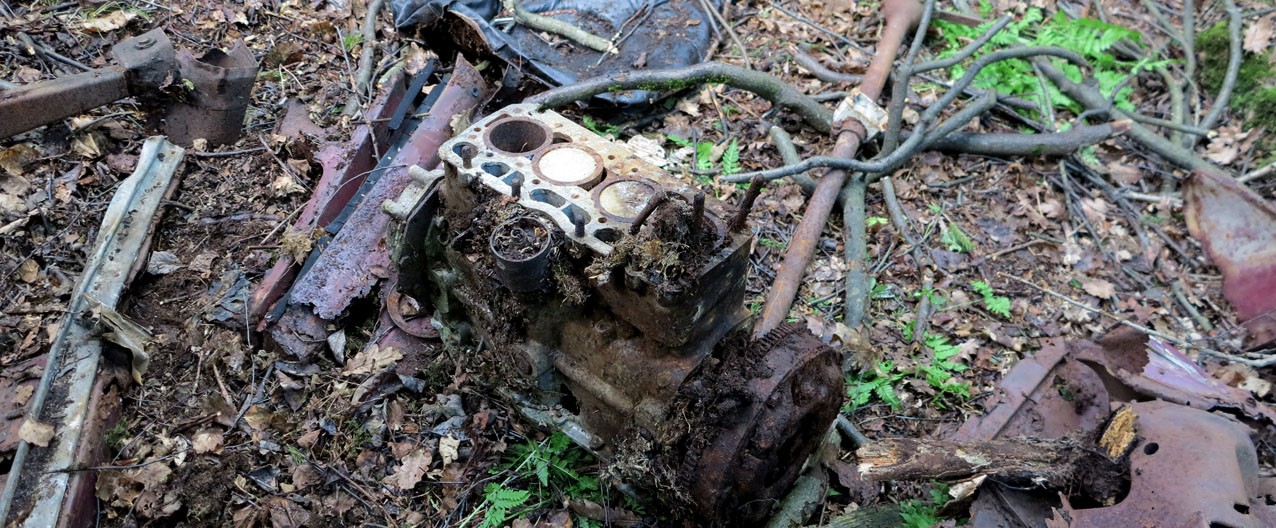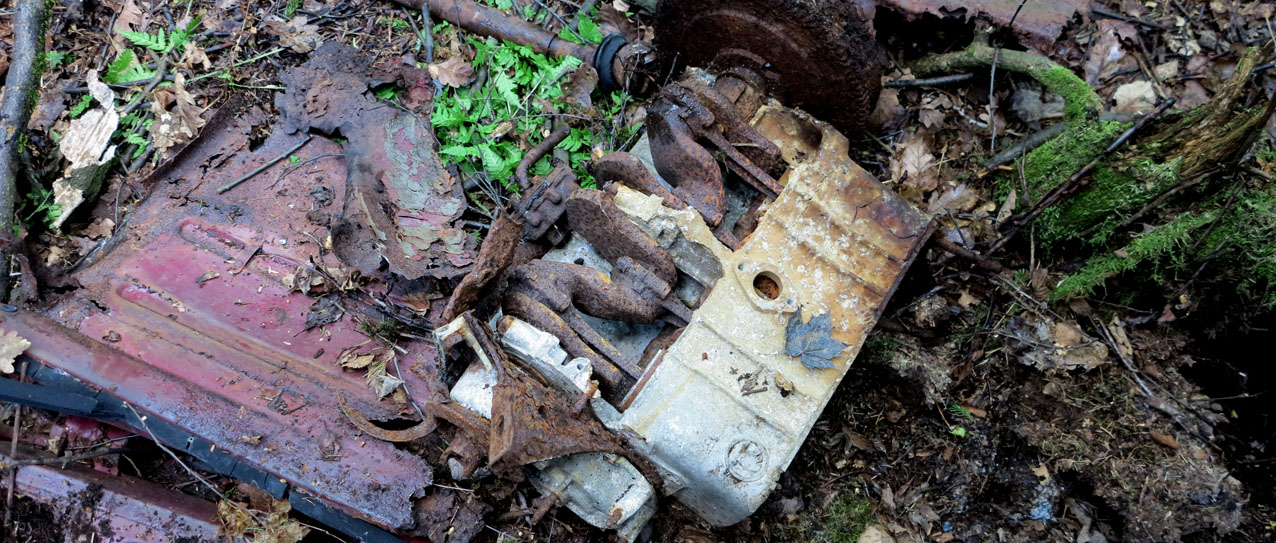 Oh yeah, that's a Skoda logo! :-)


This doesn't look to be from the same car. Guess it might be from a Mini?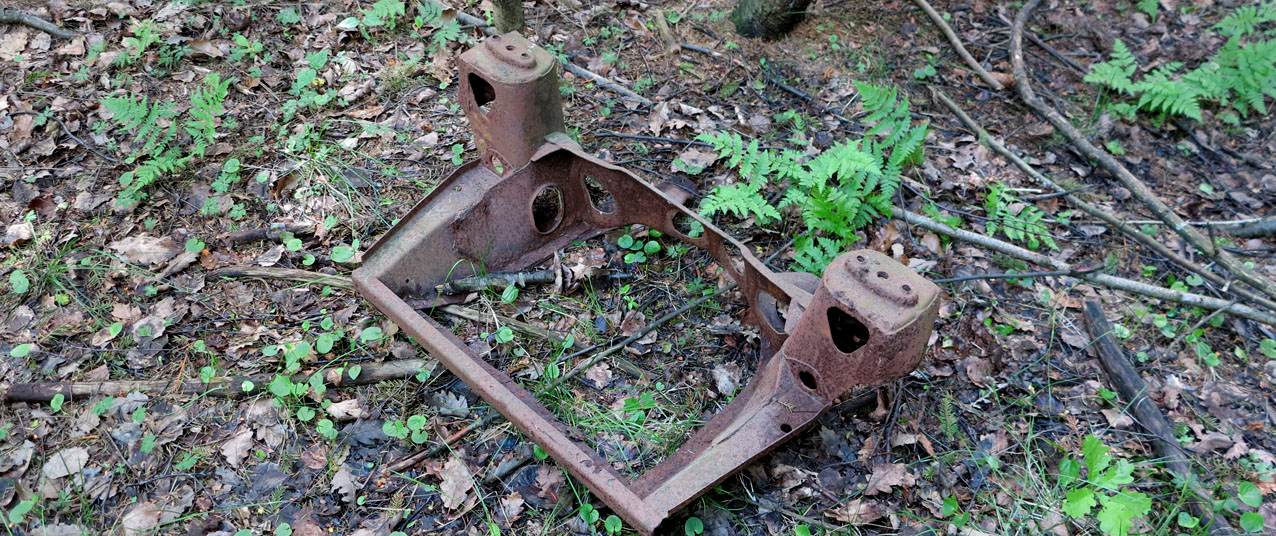 Wonder why this one is here? A pre 1997 Jeep Cherokee front headlight trim.
A lot never than the other parts. It was not broken, and the only Jeep part there.


Someones abandoned paintball "war place".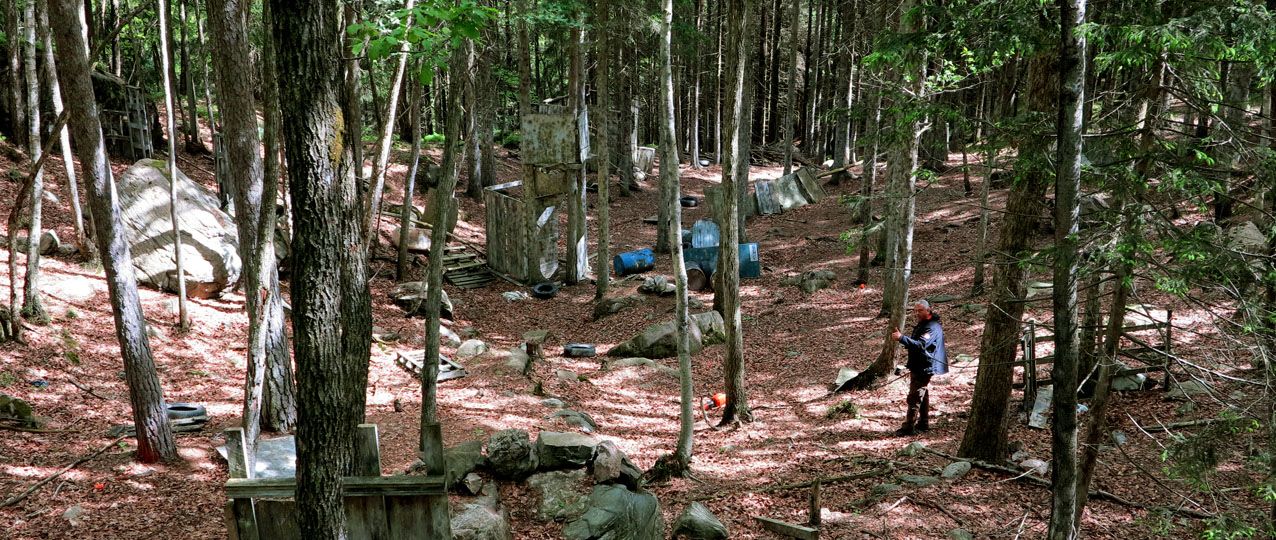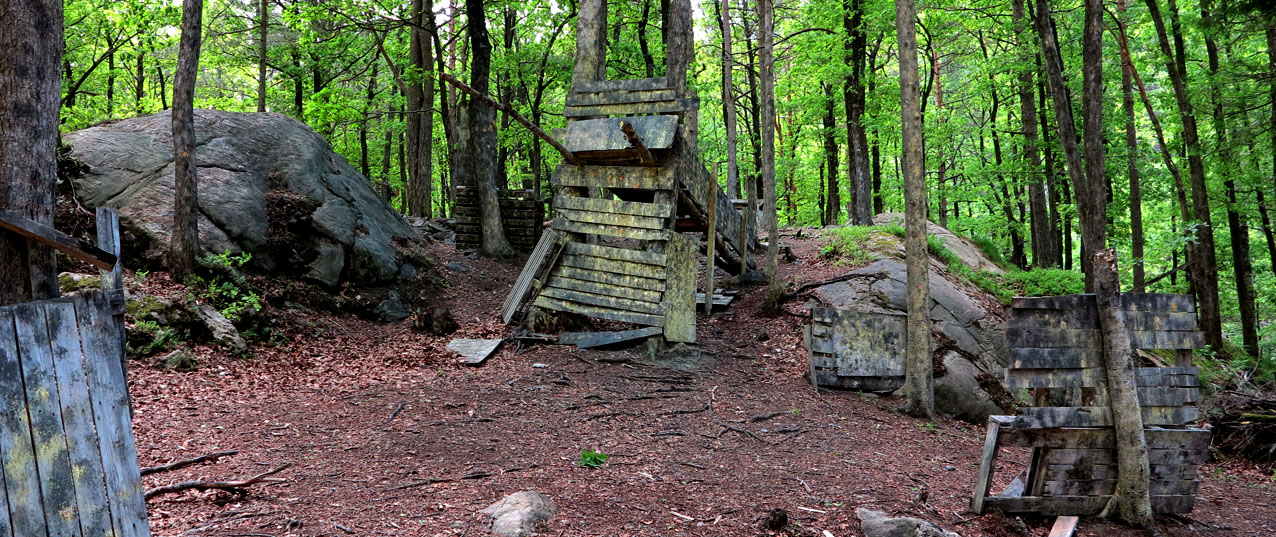 Catch of the day!
A fifties Skoda door handle, a pre '97 Jeep Cherokee headlight trim and a late seventies Opel gear stick.