The fabulous boats of Mark Mason
Owner: Mark Mason from Gilford, New Hampshire - USA

Homepage: New England Boat & Motor, Inc

I got an-email from Mr. Mason with pictures of a super nice boat.
He tells me that many famous auto designers also had a passion for boats.
Strother MacMinn, Brooks Stevens and Gordon Buehrig are some of those men.

Mr. Mason is an antique boat collector, restorer and builder.
He restores & builds reproductions of the great boats that vanished about 75 years ago.
I just had to ask for more pictures and info, so below are some of the boats he built. Enjoy.

IMPSHI: His current boat.
This is a reproduction, usually raced at Lake Winnipesaukee in New Hampshire.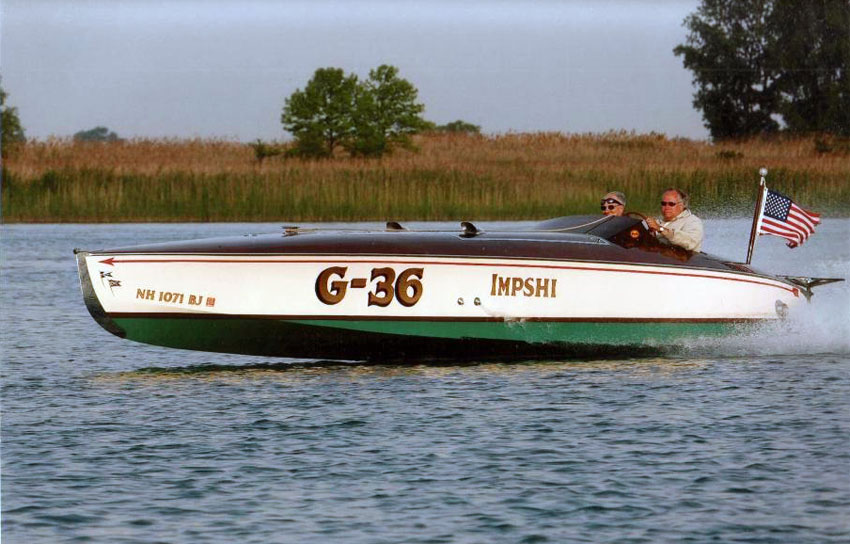 From original plans IMPSHI was lofted by Strother MacMinn
a famous automobile designer who taught for 40 years at Art Center College of
design at Pasadena, California. At his retirement honorarium the head of styling
from GM, Ford and Chrysler all flew out to speak, as they had all been taught by Mac.
He loved boats as much as automobiles and BABY BOOTLEGGER & IMPSHI were his favorites.

IMPSHI at Lake George, NY. Driven by British Harmsworth Pilot Kaye Don in 1936.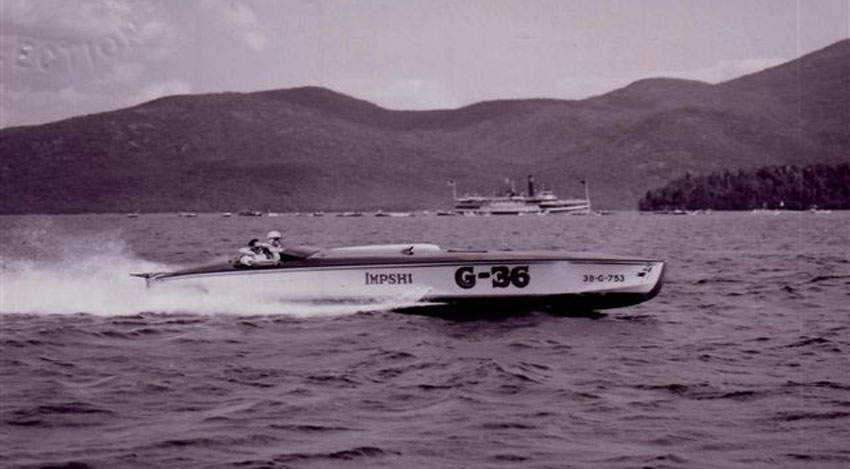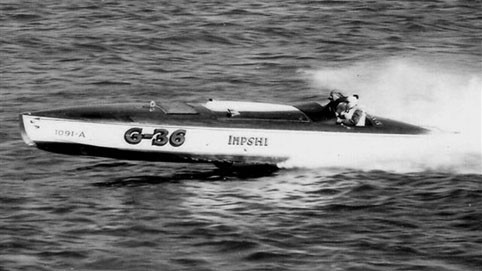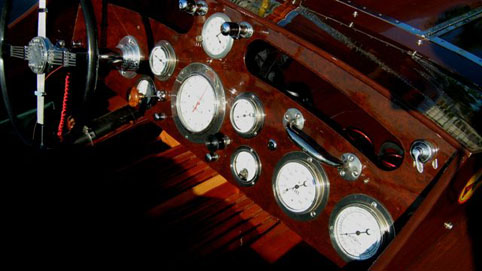 ---
---
Current project
To be finished for the summer of 2011
Made from the measurements of the original SCOTTY TOO.
Mark Mason is building a replica for a customer.
The new boat will be named SCOTTY TWO.

The original boat SCOTTY TOO.
Mason was involved in restoring this original boat in 1983.
The engine which is a Hispano Suiza V8 he found in a tobacco field in Kentucky in 1978.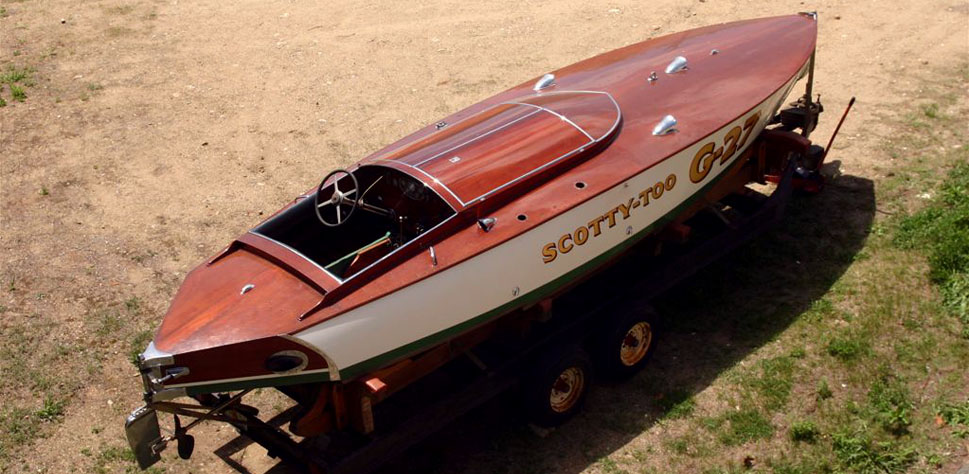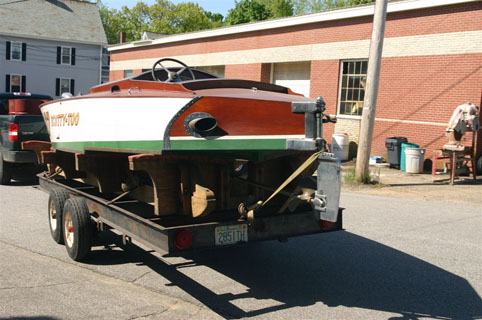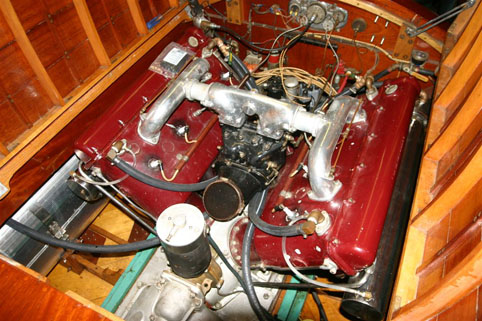 The new boat SCOTTY TWO.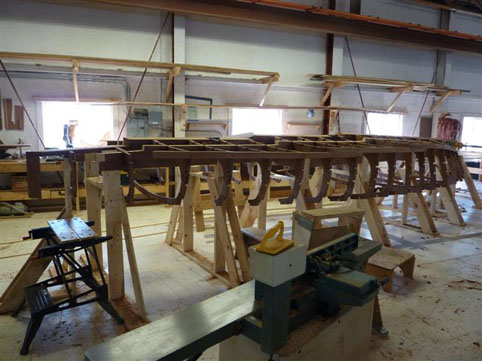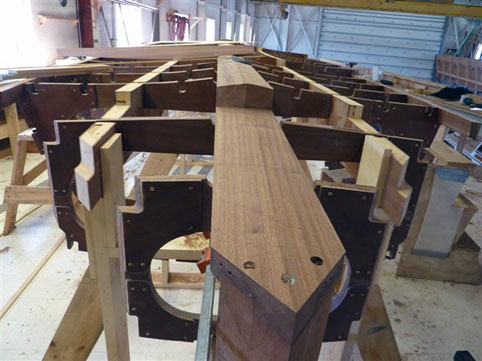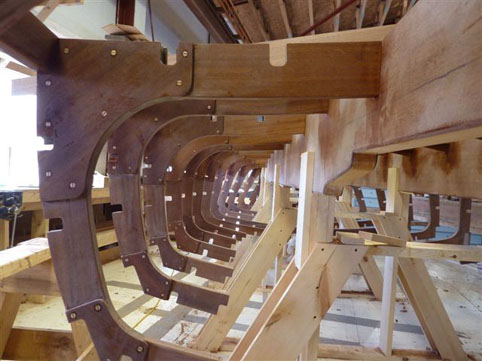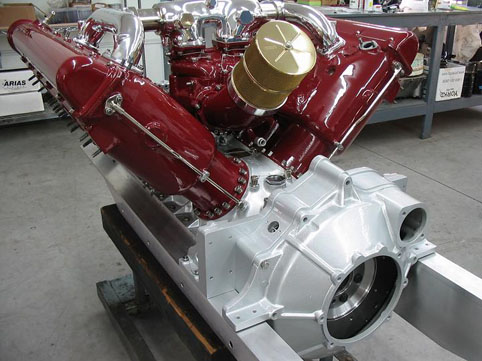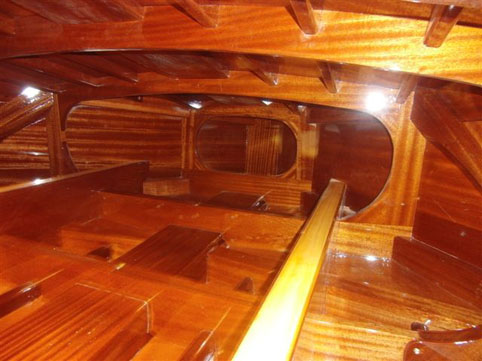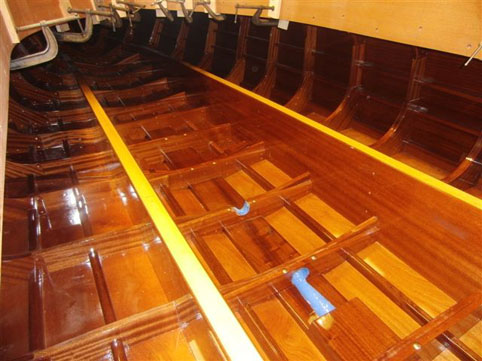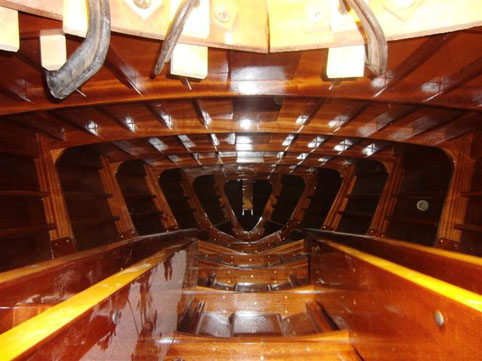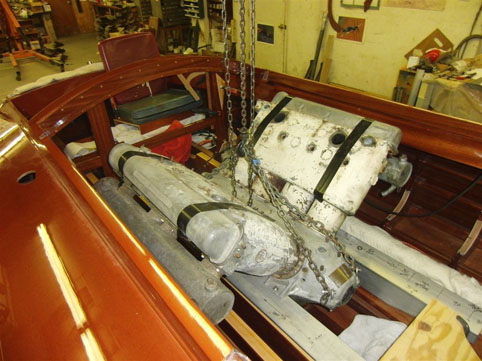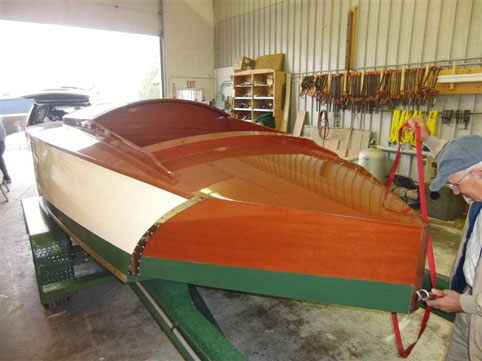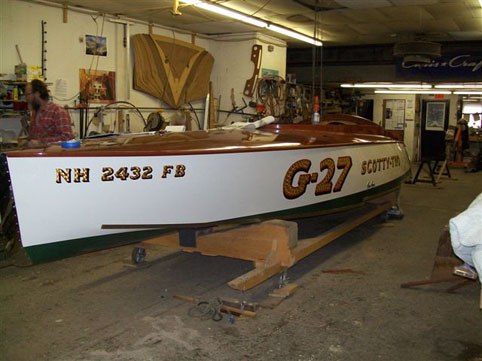 ---
---
Former boats, built/restored by Mason
BABY BOOTLEGGER:
I owned BABY BOOTLEGGER for 25 years, then I sold it to someone who wanted it
more than I did. :-) She is very famous and you can read about her on the internet.

The engine is a WWI Aero V8 engine. it's overhead camshaft is driven
by vertical shaft. It was built by Hispano-Suiza and used in SPAD's and SE5A's.

BABY BOOTLEGGER: Here she is in 1924.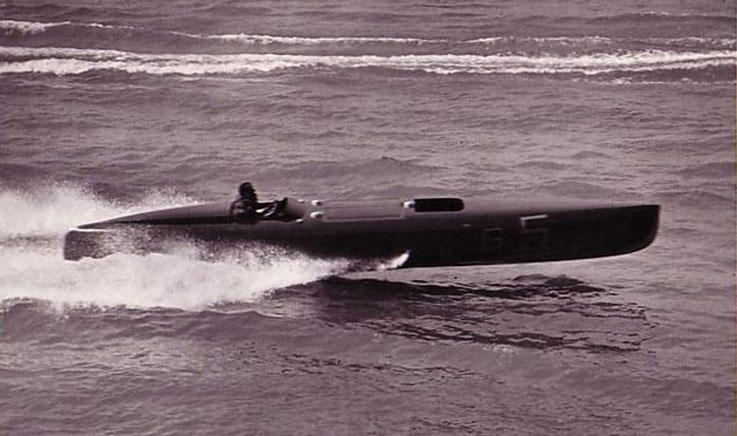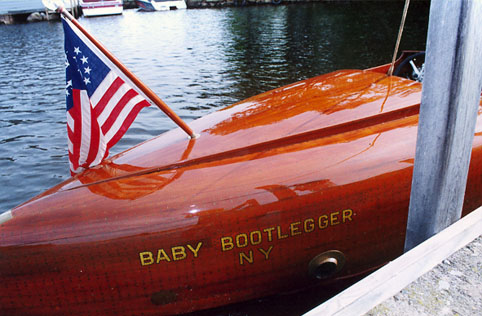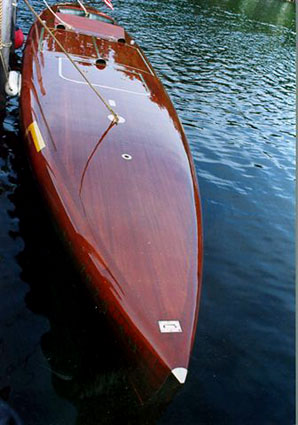 ---
---
PALM BEACH DAYS:
For this boat the plans were not available so we measured a
surviving sistership in a museum and built PALM BEACH DAYS.

PALM BEACH DAYS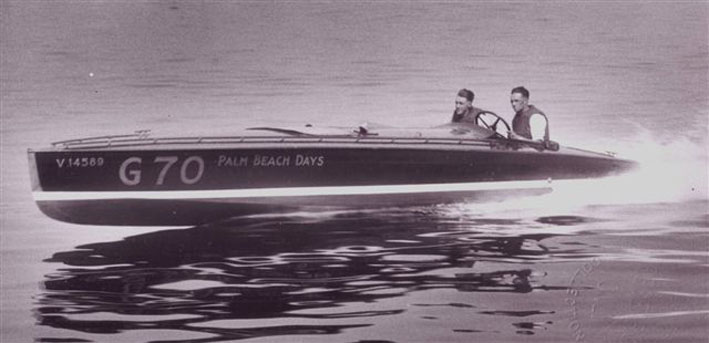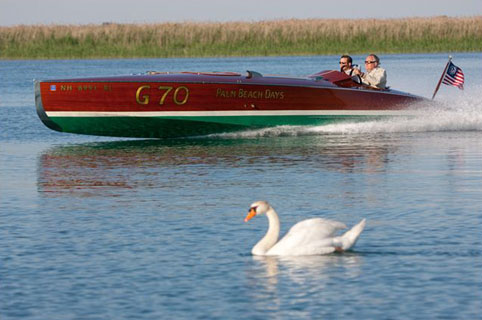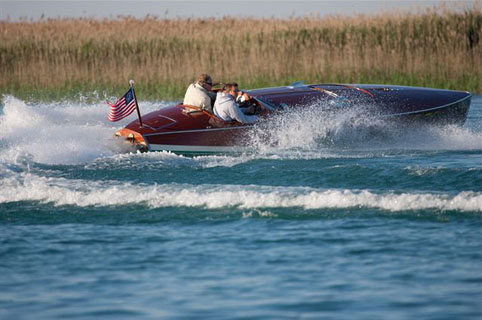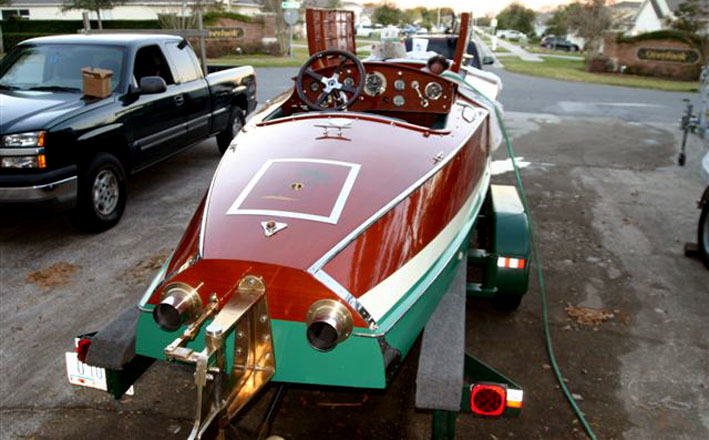 ---
---
MISS SEVERN:
A very powerful boat with a Rolls-Royce engine.
We calculated that she could pull 137 waterskiers.

MISS SEVERN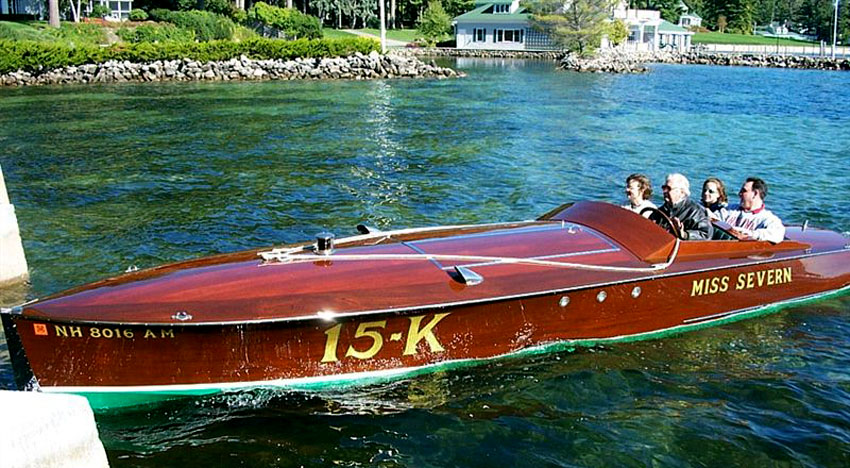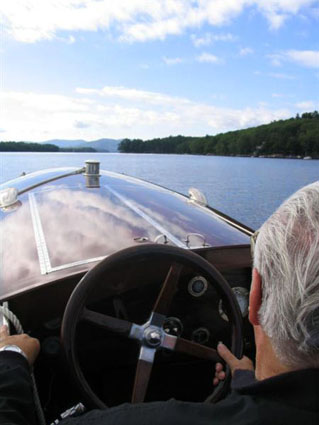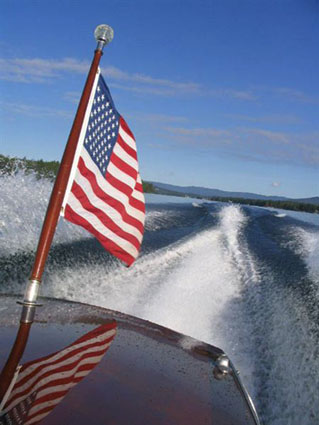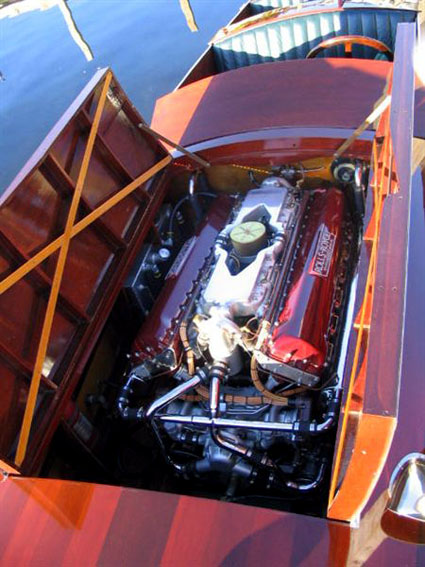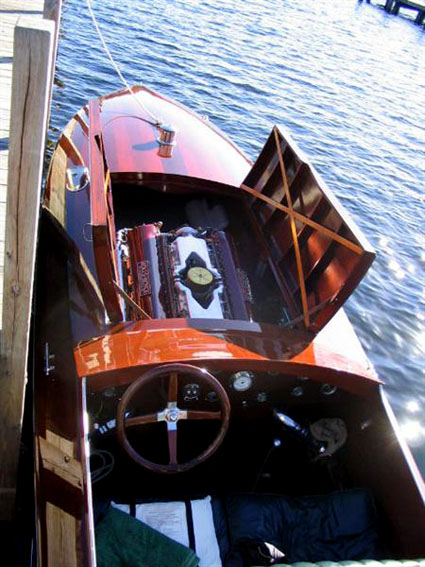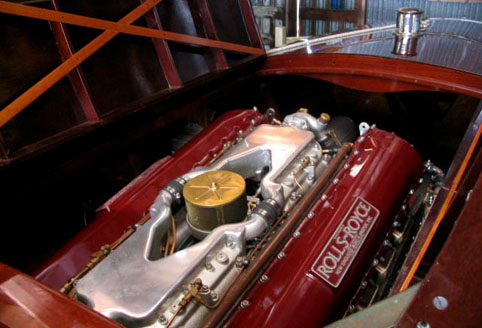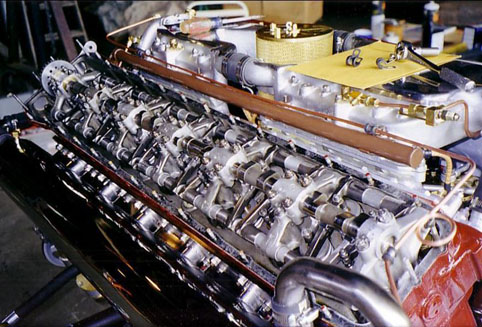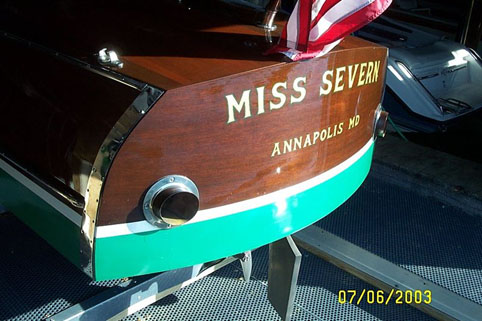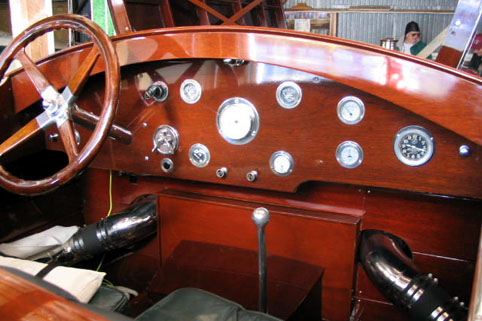 ---
---
TYPHOON:
One of my greatest projects, done about 20 years ago.

TYPHOON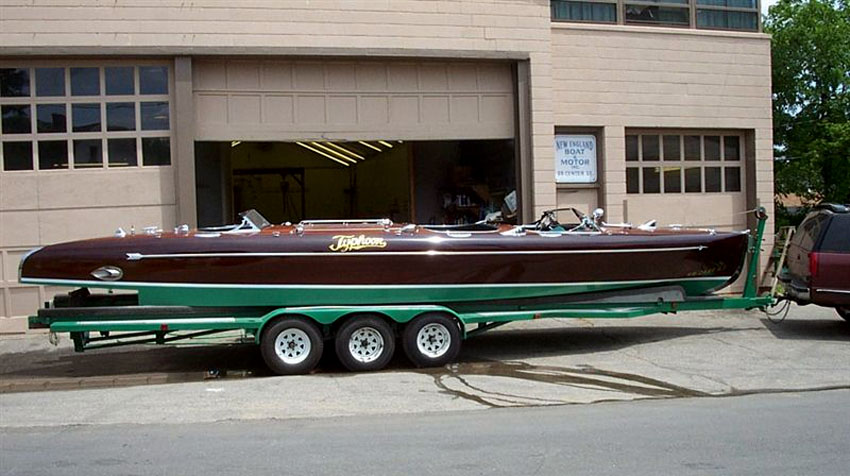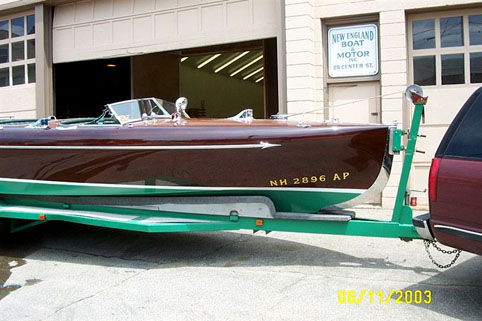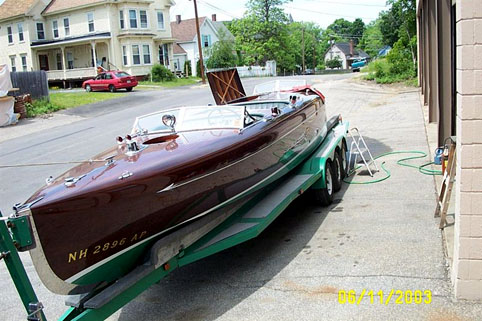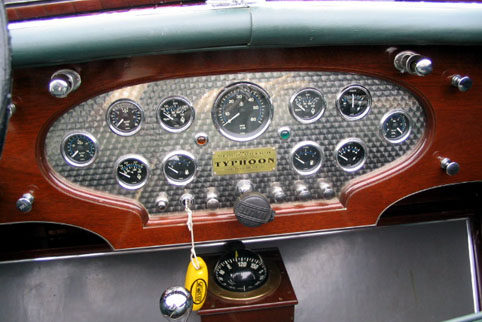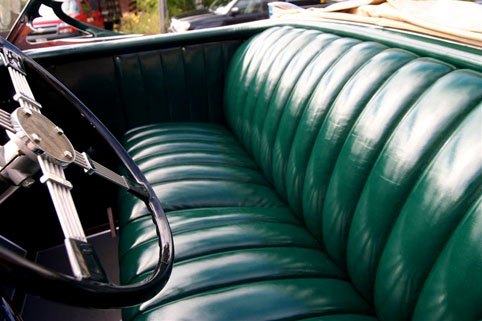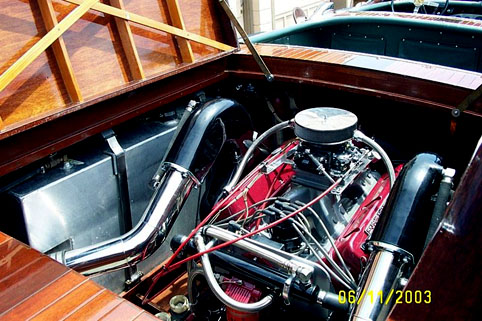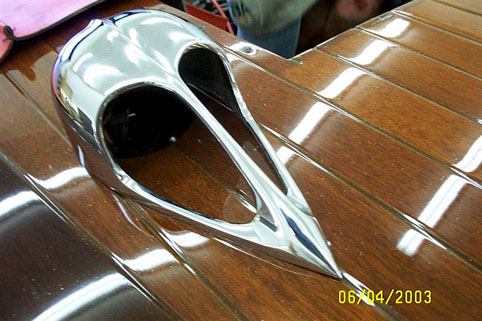 ---
---
---
---